Haunted house January 24, 2022 [Hospital Ghost Stories] People have been watching [Typeface:]
Introduction to a strange patient My college classmate Lin, a family of three generations of medical students, grandfather and father are very famous figures in the medical field. So he himself said that the college entrance examination volunteers from the first to the eighth were all medical schools. Lin seems to be born to be a doctor, and he can remember all the difficult and thick textbooks very firmly. It is a pity that Lin's grandfather died of a sudden cerebral hemorrhage before Lin officially started working in the hospital. After the funeral, Lin's father solemnly handed him a box: "Take it, this is what your grandfather often told you before he was alive, and I must give it to you." Whenever Lin talked about this, I couldn't help asking Exactly what's in the box.Ke Lin said that his grandfather repeatedly explained before his death that he could not treat the patient
strange patient
My college classmate Lin, a family of three generations of medical students, his grandfather and father are very famous figures in the medical field. So he himself said that the college entrance examination volunteers from the first to the eighth were all medical schools.
Lin seems to be born to be a doctor, and he can remember all the difficult and thick textbooks very firmly. It is a pity that Lin's grandfather died of a sudden cerebral hemorrhage before Lin officially started working in the hospital. After the funeral, Lin's father solemnly handed over a box to him: "Take it, this is what your grandfather often told you when he was alive, and I must give it to you."
Whenever Lin talks about it, I can't help but ask what's in the box. Ke Lin said that his grandfather repeatedly told him not to open the box until he was helpless with the patient.
Lin Tianran has grown into an excellent doctor, and his path to practice medicine has been very smooth. He often teases himself that it may be the blessing of his grandfather's spirit in heaven. But soon, he encountered a difficult patient.
That day, a group of men in black suddenly appeared in Lin's consulting room with a fat man in their arms. It was like negotiating with the underworld instead of seeing a doctor. As soon as Lin looked up, he thought he saw a fat ball, and he could smell a foul smell from a long distance away.
Lin said that he will never forget the situation when the fat man took off his clothes. It was a nasty disease he had never seen in his medical practice. The fat man's back can no longer be called a back. You can imagine the appearance of a hornet's nest. The high degree of ulceration and dense wounds make it impossible for the granulation to grow well. The wounds tear each other and emit a very pungent pus smell. Lin had no choice but to hold his breath and carefully observe the wound.
The wound was as if someone had pressed it with a strong vajra finger. And when Lin was observing the wound, another surprising scene happened. On the right arm of the fat man, a fingerprint slowly appeared, it was a normal depression at first, then it became deeper and deeper, and then the capillaries began to die, and finally, it was like a punctured water bag, forming a horrible hole. the wound. But the strange thing is that although all this is happening slowly, the fat man does not seem to have any consciousness.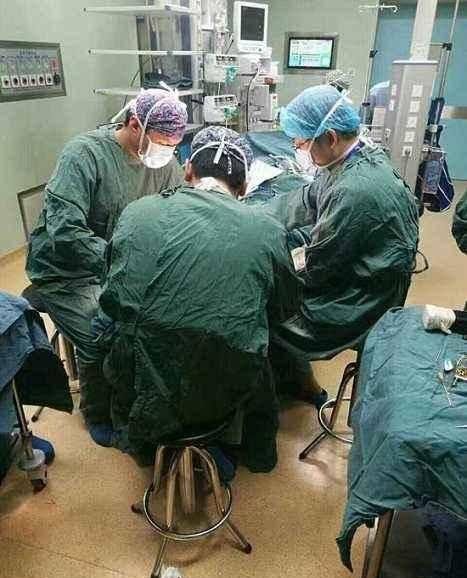 Lin wondered, he is not a doctor who treats skin diseases, why shouldn't he come for treatment? Lin asked the fat man at that time, but he kept silent. Watching the fat man staggering away, Lin suddenly thought of the relics left by his grandfather. The box was lying quietly on the bedside of his house, and it might be time to open it now.
magic scalpel
On the same day, Lin called me and said mysteriously that he wanted to show me something. I made a guess as soon as I heard it. In his bedroom, Lin carefully took out the box. The box was dark green, about the length of a palm, and glowed with a mysterious green light.
The moment I opened the box, I was in a trance, because I seemed to see some translucent objects flying out of the box. Finally, we saw what was in the box, and we were a little disappointed. It turned out to be just an ordinary scalpel. It's a bit unusual, though, because the handle is gold and the blade doesn't!
Lin carefully picked up the scalpel, and suddenly, he let out an "ah", and we discovered that it was not that there was no blade, but that the blade was extremely thin, so thin that the whole body was transparent. Just now, Lin was accidentally cut by the sharp blade. The blood quickly flowed to the knife surface, showing the appearance of a knife. It turned out that it was about an inch longer than a normal scalpel. While Lin was busy bandaging the wound, I discovered that some streaks appeared on the transparent blade after being soaked in blood. I picked up the knife and looked carefully at the light. It turned out that there were two lines of small characters: "The doctor uses magic to save people, and Shiren saves souls."
But how to use this knife? At the very least, he must cure the patient with malignant sores. I asked Lin, and Lin remained silent. Finally, I suggest putting the knife aside first, and asking about the patient's condition.
Soon, we learned the identity of the fat man. He is the boss of a local construction company and has undertaken many projects. The fat man doesn't seem to be a serious businessman, it's common for wages to be owed and materials to be withheld. But according to him, his diet is very regular, and he has never been exposed to any poison. This stumped us both.
"How about this, you go to scare that fat man and ask him why he seeks you for treatment, maybe you can find some reason." I came up with an idea.
Sure enough, the fat man heard us say that he would not live for a few more days, and he was terrified like a fat bug that saw pesticides. He cried and said while crying that he knew that Lin's grandfather had a scalpel, and the person holding the knife could heal any ills. We finally understood a little bit, it seems that a former patient of Grandpa told Fatty. But the fat man said that no one had seen how Lin's grandfather used the scalpel.
Lin and I had no choice but to go home again, take out that strange scalpel and observe it repeatedly. While Lin was not paying attention, I scratched my hand with a knife. It really hurt, but it seemed to disappear soon. I looked at the wound again, and the wound healed as quickly as a zipper. If it weren't for the blood stains next to it, there would be no scars at all.
Lin looked at me strangely: "Are you crazy?"
"Did your cut hand heal soon too?" I asked Lin.
Lin immediately thought: "Could it be that this knife can heal wounds quickly?"
"That's right, that's the meaning of the first sentence of using spells to save people."
"Then what about the second sentence, Shi Ren saves the soul?" Lin asked.
"Don't worry about it so much, save the fat man first."
face heart
We immediately asked Fatty to come to the hospital to operate on him. Lin used the scalpel given by his grandfather to make a circular incision on a wound that was forming, and squeezed out the pus and blood. Sure enough, where the scalpel passed, the wound began to grow rapidly heal.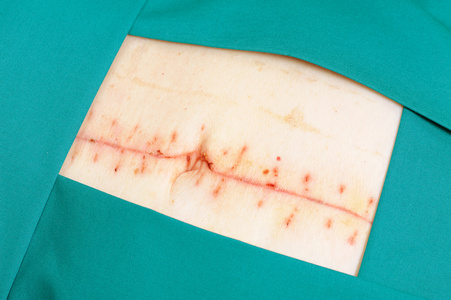 It was a miraculous scalpel, and Lin and I were greatly encouraged. There were many wounds, and we carefully removed them one by one. Finally, only the biggest wound on the back was left, which even went deep into the vertebrae. I still can't understand why the fat man doesn't feel any pain.
Just when the scalpel just touched the wound, something incredible happened. The fat man actually sat up by himself. You must know that that amount of anesthetic is absolutely impossible to disappear in such a short period of time. We watched in horror as the fat man slowly walked off the operating table, the drape fell off his body, and he stood naked like that. This reminded me of the hoisted pig corpses in the slaughterhouse.
"You can't stop me!" The fat man suddenly made a very shrill voice, which sounded like a woman talking, but the strange thing was that we didn't see the fat man's mouth move. Lin trembled all over, which was beyond the comprehension of ordinary people.
"Who are you?" I asked sternly.
"This bastard must die, I can't let you destroy my plan!" The fat man "talked" again, his voice getting higher and higher.
"Okay, we won't save him, but you don't want to cry any more. If you want him to die, you have to tell us why." I tried my best to appease the monster.
The fat man was still standing there like a corpse, and I noticed that his heart was bulging. "I said, he can only die!" That thing seemed to have a lot of resentment towards the fat man.
While comforting it, I signaled Lin to go out and call for someone. Now the fat man must be subdued. Because I saw him picking up a scalpel next to him like sleepwalking, and slowly wiped it off his neck. If Lin came, I guess the fat man would really be finished. At this time, I didn't know where I thought of it, and suddenly shouted: "Your husband doesn't want you to do this either!" I was completely fooled. Sure enough, the fat man stopped. Just at this time, Lin rushed in with some people, immediately subdued Fatty, and he was anesthetized again. After dealing with all this, we were all in a cold sweat.
"Don't move the wound on his back. You should do a CT scan of his heart first." I told Lin.
After dozens of minutes, Lin and I saw the CT image of the fat man's heart. But we are speechless, because a human face clearly appeared on the CT image!
"I'm afraid the real source of the disease is the heart. We still need an operation." I said to Lin.
This time Lin couldn't do the operation independently, so he informed the hospital what happened. The dean attached great importance to it and arranged for several experts to consult together. Of course, Lin and I also went together.
When the fat man's heart was truly revealed in front of us, everyone looked at each other in blank dismay. His heart was enormously enlarged, and it did look like a human face, or rather, the face of a woman with closed eyes. The human face happened to be the extra part of the heart, and it seemed that Lin had to use a scalpel to cut off that part.
Unexpectedly, when Lin's scalpel just touched the human face, the human face suddenly opened its eyes, bit the knife, and let out the same piercing laughter as last time. The other doctors were paralyzed with fright, and one nurse passed out directly.
"Let go, what's the point of going on like this?" I said to that face. But the eyes of that face were full of hatred, suddenly spit out the knife, and said sharply: "What do you know? Seeing a doctor is the exclusive property of the rich. My baby is sick. Has any of you ever treated it? You only do it for these things. You can call a veterinarian to see a doctor!" Those experts ran out like crazy and stabbed you to death , shouting ghosts while running. Although the rhetoric was fierce, I had to admit that her words had some merit.
"Can you tell all about it? We'll help you," Lin said sincerely.
The face seemed to be a little touched, and the voice softened: "I don't want to say so much, you can ask a worker named A Gong, he knows everything. I advise you, it is best to save such a beast as little as possible. I know, I can't resist that knife." As she spoke, she looked at Lin's scalpel and fell silent.
Lin tentatively touched it again, but there was no response. Lin immediately cut off the face, but the moment it was cut off, the face turned into blood, leaving only a needle.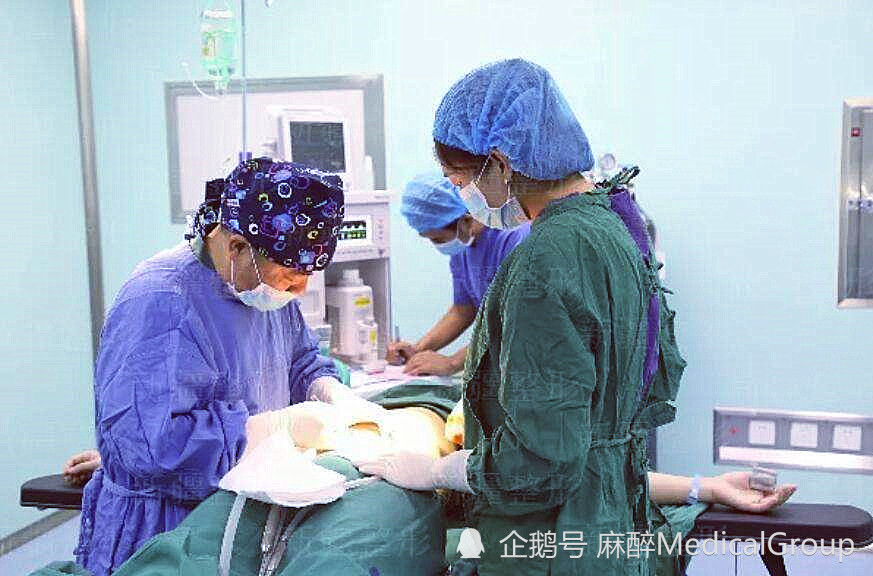 Shi Ren to save the soul
After some twists and turns, we found Agung in a work shed. His whole body was like unburned firewood, dark and thin, long-term malnutrition and overwork made him look very weak and tired.
After Agong listened to our narration, the first sentence was: "Is the fat man dead?" This made us choke. Lin said embarrassingly that Fatty was fine and recovered well. A Gong sneered at us a few times, and slowly explained the whole story.
It was the face of a woman named Xiaofeng. She and her husband were both from Agong's hometown. The three of them came to the city to work together, on Fatty's construction site. Although the days are tough, there is at least a place to stay. Unexpectedly, Xiaofeng's child fell seriously ill and was in urgent need of medical expenses, and the fat man was in arrears of wages. Xiaofeng's husband and workers went to ask for it, but they were arrested by the police. There was really no other way, so Xiaofeng's husband poured gasoline all over his body and threatened Fatty. Who knew that the fat man didn't pay attention at all, and Xiaofeng's husband accidentally got close to the open fire at the construction site, and was burned alive in front of the fat man. Xiaofeng's child also died in the corridor of the hospital because he did not receive timely treatment. Xiaofeng went crazy and her whereabouts are unknown.
After Agong finished speaking, he looked at us with disdain, and said: "You can go away." Then he patted his buttocks and went to work again.
Lin and I were speechless for a long time. After returning, Lin asked me what the last sentence on the scalpel—"Shi Ren to save the soul"—meaned. I thought for a while and said, "Perhaps what your grandpa meant was that it is the doctor's own soul that saves the soul."
Lin suddenly realized: "Yes, a doctor has a benevolent heart, and this is a doctor with a soul."
To this day, I still feel sorry for Xiaofeng, and I can't figure out what spell she cast on Fatty. However, Lin has come out of the hospital and opened his own clinic, where he often donates medicine to the poor. Perhaps, such things will be less.
Tags: surgical scalpel
Note: Some articles are contributed by netizens or from the Internet. If there is any inappropriateness, please inform the editor. We will modify or delete it within 24 hours. Edit email: Click to contact the editor
If you have a story you want to share with ghost friends, you are also welcome to contribute to us. Please send the manuscript to the editor's email: ra216@qq.com, thanks for sharing!
Very good! ()