Zhu Yuanzhang wanted to paint a portrait to be handed down to later generations. He asked many painters to paint it, but they were all unsatisfactory. If he is not satisfied, he will kill, and he has killed countless painters.
Is this picture so difficult to draw? True. You don't know Zhu Yuanzhang's face, it's hard to draw! With a horse face and a pig's snout, thirty-six red pockmarks were added. When the painter saw it, he scratched his head, not knowing where to start.
On this day, Zhu Yuanzhang called three painter brothers again and asked them to paint a portrait of himself.
On the first day, the boss went to paint. He carefully looked at Zhu Yuanzhang's face. He counted the thirty-six pockmarks and began to draw them carefully. After painting for a long time, the painting came to life ① a ghost story about Zhu Yuanzhang, with a horse face and a pig's mouth, and thirty-six red pockmarks. Unexpectedly, Zhu Yuanzhang just shook his head when he saw it, and tore it into pieces with "buchi bochi", slammed the table, and called for someone to kill the boss.
The next day, the second child went to paint. He didn't dare to be careless. He looked at Zhu Yuanzhang's face carefully, and even remembered the shades of the thirty-six pockmarks, and where they were located. He sketched and drew carefully, and after working for a long time, he drew a vivid Zhu Yuanzhang with a horse face and a pig's mouth, and thirty-six red pockmarks.
Unexpectedly, Zhu Yuanzhang shook his head after seeing it, stretched out his hand and tore up the portrait again, saying that it didn't look like it, and slapped the table, killing the second child again.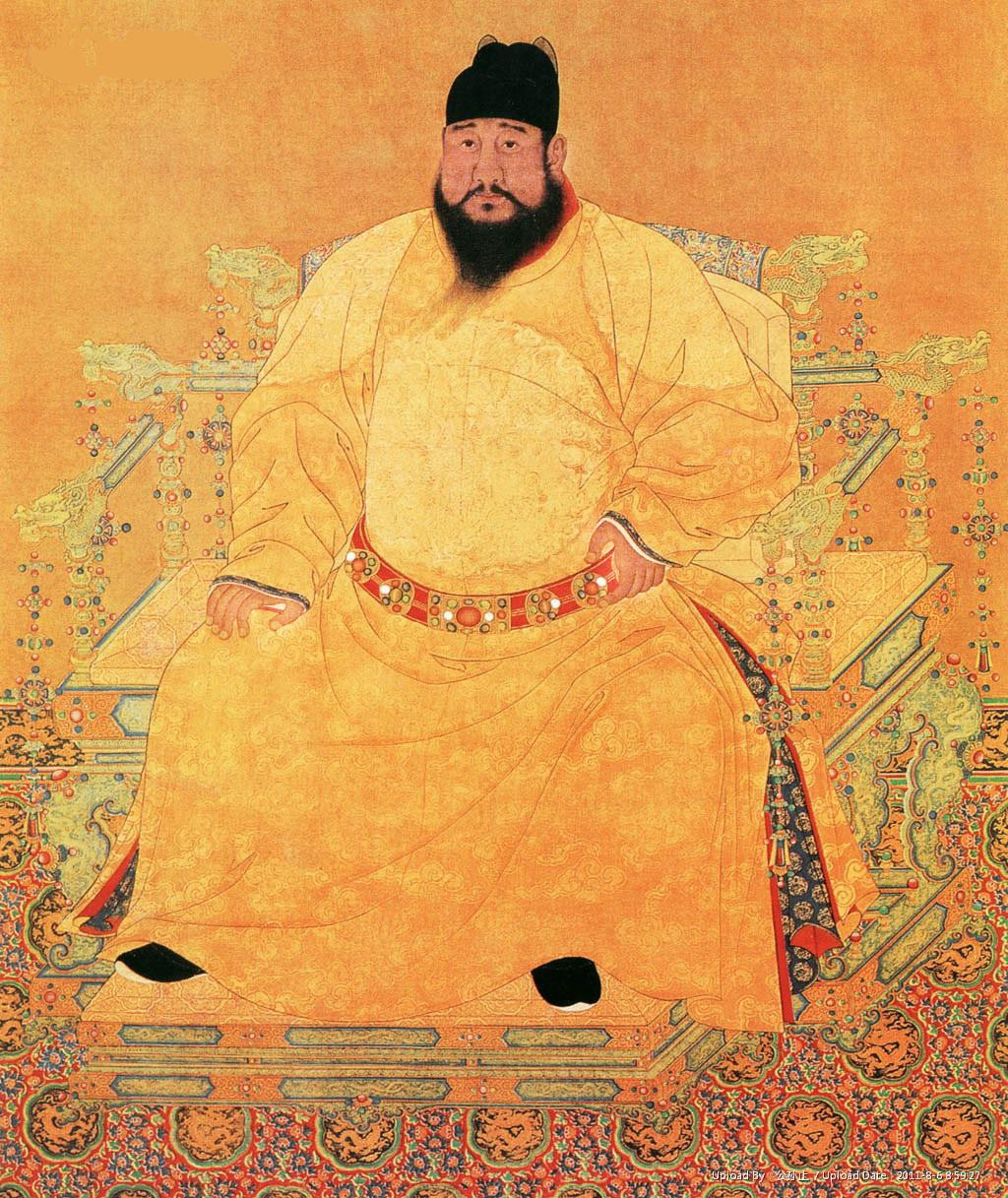 At night, the third child can't sleep at home, and the elder brother and the second brother both died in the hands of Zhu Yuanzhang. How will he draw this portrait tomorrow? The third child was worrying, when a stranger walked in and immediately asked, "Do you want to die or live?" Haha laughed and said: "Don't think about it, it's just that your two brothers are so similar! Isn't this courting death? Emperor Zhu admired Tang Taizong Li Shimin and Song Taizu Zhao Kuangyin the most in his life. You can see their portraits thoroughly tonight. Tomorrow, just paint according to the portraits of the two of them, and you will save yourself from death."
The third child thought to himself, if he is dead anyway, he might as well try.
The man said again: "However, you have to promise me one thing."
The third child hurriedly asked: "What's the matter? Please avoid talking about it!"
The man said, "When you come back, draw me a real portrait of Zhu Yuanzhang."
"It's not difficult." The third child agreed without hesitation.
On the third day, the third child went to the hall to have a portrait. He pretended, looked left and right, looked at Zhu Yuanzhang carefully, and then went down to the hall, just like picking up a brush, and he drew it in a short time: a portrait of Fu Futaitai, who looked like Tang Taizong and Song Taizu, But there is no one like Zhu Yuanzhang. When I sent it up for a look, Zhu Yuanzhang frowned, grinned, and smiled: "Good painting! The painting looks like it! I will give you a big reward, a big reward!"
The portrait currently displayed in the Xiaoling Mausoleum of the Ming Dynasty was painted by the painter Lao San in the palace.
The real picture of Zhu Yuanzhang was also handed down later, and it was another picture drawn by the third child for the savior after returning home. This portrait is so ugly that it looks like it was peeled off Zhu Yuanzhang's pockmarked face. The man even boasted: "Good! Good! Our descendants can also see Emperor Zhu's face!"
He carefully collected this painting, and passed it down from generation to generation until today. It is said that Xiaoling still has a real portrait in his collection, and it is likely to be the one painted by the third child at home.
①Live off: very similar to bodiless.